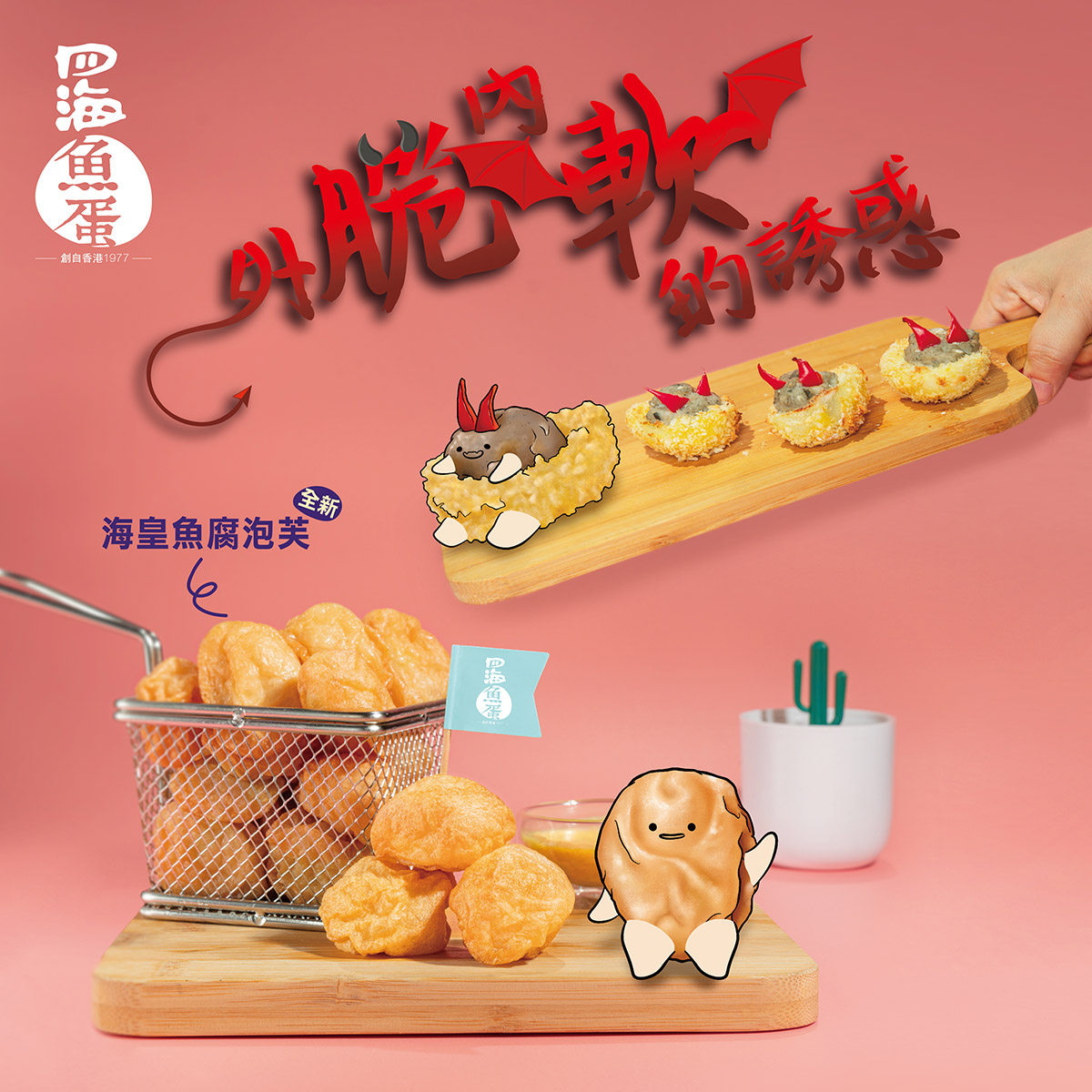 Four Seas Fish Block (Fish tofu) Series - New Release
Cotton texture and the bursting fish-flavored is meant to be fish tofu premium quality . Four Seas has proundly launched a new Fish tofu series this autumn. The two products "Fish Block Puff" and "Fish Block in Luoding style" have their own characteristics, maybe they are your must-have item in the refrigerator!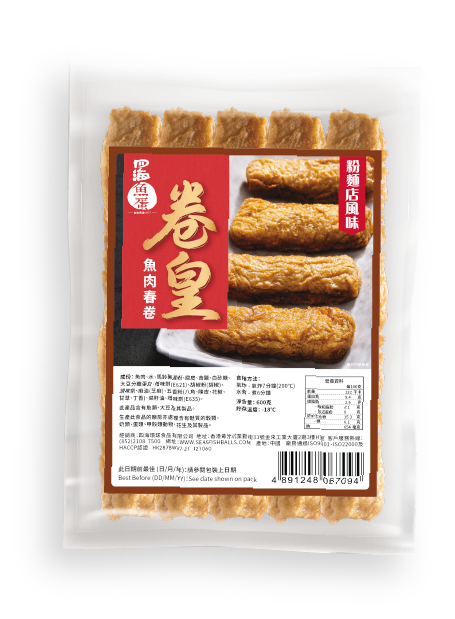 Four Seas Fish Roll King - New release!
Want to prepare a simple meal at home with Canton noodle shop style?

Fourseas has just launched Fish Roll King, it is wrapped with crispy beancurd outside, filled up with bouncy fish mince. We hope to give you more idea on preparing home made noodle in shop style!~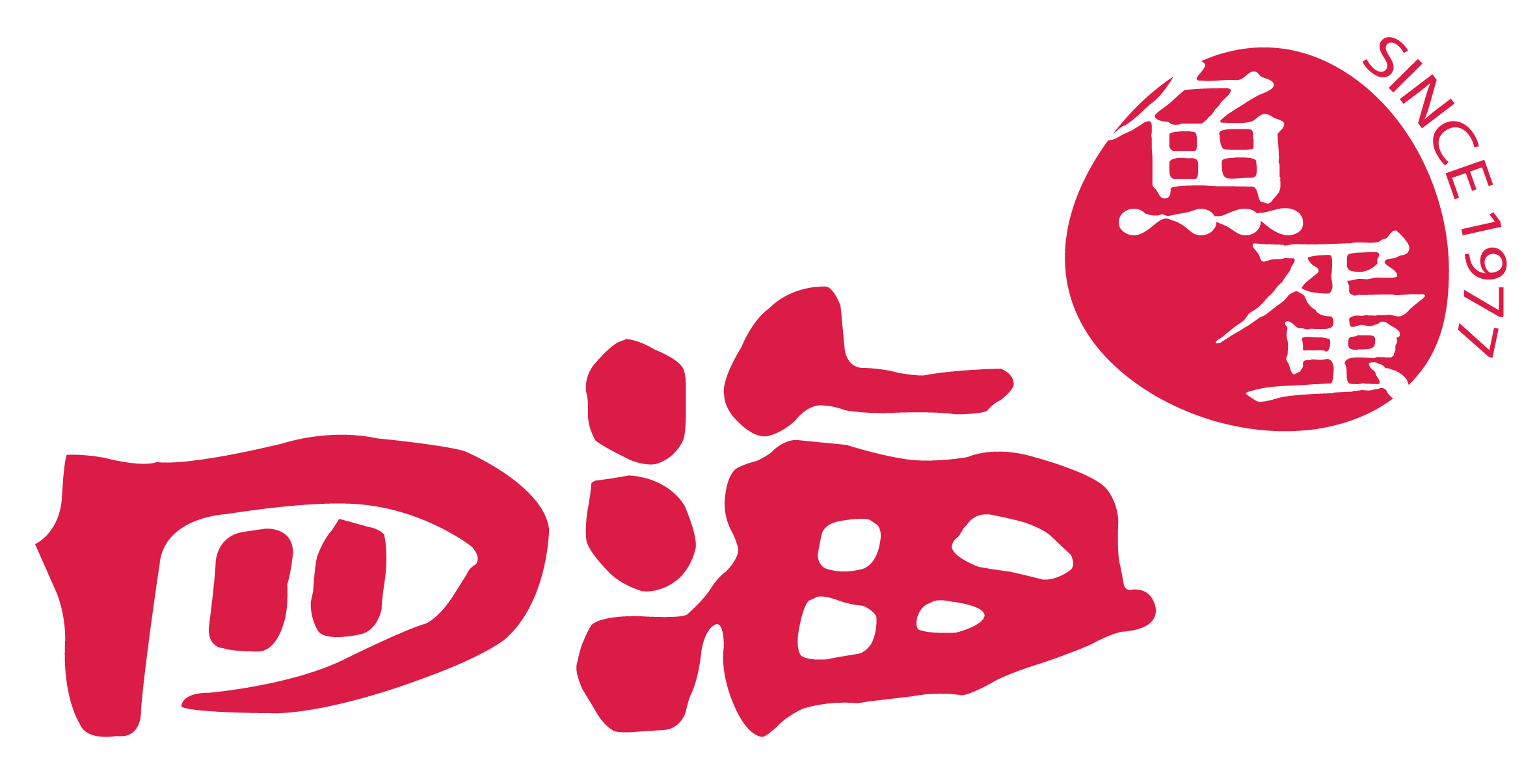 Four Seas Fish Balls Business motto
Founded in 1977, Four Seas Fish Balls derived from the idea of one Fish ball, originated in Aberdeen as a small-scale workshop.

Our Business motto is "Choose only the truly loved goods to share". We have been constantly innovating Hong Kong's authentic cuisine, including premium fish products caught from the sea, specialty meat balls, fish dumplings, Hong Kong-styled snacks, creative snacks, etc.